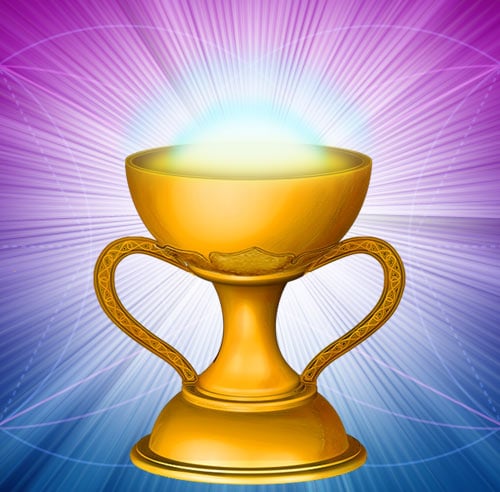 For Accelerated Clearing and Core Energy Activation
Presented by Robert J. Gilbert, Ph.D.
Tuition: $350 for 1 year of unlimited online access.
This unique online training explores the powerful — and essential — transformative effects of combining Spiritual and Vibrational Practices.  Many Experiential Exercises are included which have never before been publicly offered, including the profound Five Levels of Life Energy ("Four Ethers" and "Fifth Ether") practices from the European Rosicrucian tradition.   A wide range of rare topics are explored and clarified in this training, including working with the Mineral Kingdom and essential Daoist Herbal Formulas for Spiritual Development.
Experience Profound Shifts in Health, Energy, and Spiritual Development by combining Vibrational and Spiritual Practices.
This new online training is a recording of the only time this class was ever taught — 2015 in Toronto, Canada.  It features 1 year of round-the clock access to the class, with support for most mobile devices as well as computers.  You receive online access to the class immediately upon registration.  
Class resources include:
Streaming Video
Downloadable MP3 Audio Files
Downloadable PDF Handout with Summaries of Class Material (and further material not found in the Video or Audio sections)

See below for full details on Practices and Topics covered in this unique training!
Tuition: $350 for 1 year of unlimited online access.
Expand Your Awareness into Direct Perception of Spiritual Realities.
Spiritual Science Trainings are Now Available Online.
Uniting Spiritual & Vibrational Practices
for Accelerated Clearing and Core Energy Activation
With Dr. Robert J. Gilbert
 
Spiritual Practices and Vibrational Practices are often taught (and performed) separately. However in reality they are two sides of the same totality.
Spiritual Practices awaken Higher Consciousness, whereas Vibrational Practices focus on awakening hidden Energies.  When united, they create a powerful Alchemical reaction.
This class — recorded live in Toronto in 2015 — explores the vital connections between Spiritual and Vibrational Practices.  It offers rare information and experiential methods, which are very difficult to find in modern metaphysics.
If the core Vibrational practices are not done, then Spiritual Development does not have a solid foundation. The lower "vehicles" or "sheaths" are not clear, strong, or coherent, and cannot support the development of stable higher spiritual consciousness.
If core Spiritual Practices are not done, then Vibrational Practices will become energetically contaminated — and may potentially lead to the desire for power over rather than service to other Beings.
Together these Vibrational and Spiritual practices create faster and more effective Clearing & Activation of Key Energy Centers, Pathways, and Structures, which are essential for supporting higher consciousness and spiritual evolution.
This Online Course offers 13 Streaming Videos with Downloadable Audio MP3's and Downloadable PDF Course Handout.  It is the equivalent of a full weekend live training.
Experiential Practices in this Training include:
The "Breathing Light" Practice: Creating Literal "Enlightenment" inside the Head.
The Rosicrucian "Dissolving Practice" with the Power of a Stone (Revealing the hidden Vibrations and Spiritual Beings within Crystals and Gems – A Key Practice to Add to the Material given in our Online Crystals Training.)
The Essential "Pillar of Light" Practice (including How to Anchor the Spiritual Pillar in a Location).
The "Awakening the 4 Ethers" Practice taught publicly by Dr. Gilbert for the first time ever in this training.  Experiencethe Four Hidden Levels of Life Energy in the Body, which hold tremendous power for Vibrational Healing & Higher Consciousness.  Also includes Experiencing the Hidden "Fifth Ether".
The "Pushing Out Toxicity" Energetic Practice (Simple and Highly Effective, yet almost never taught clearly in modern spiritual circles.)
 Topics in this training include:
Key Mistakes made by many Vibrational Healers — and How to Avoid Them.
Specific Taoist Herbs & Formulas to Activate Stages of Higher Spiritual Development.
Minerals and Stones to Purge, Clear and Activate the Energy Body.
Rudolf Steiner's Work on the "Four Ethers"  and How They Form a Hidden Key to Vibrational Healing and Higher Consciousness.
Vibrational Activation of the essential Central Channel of Energy in the Human Body (including the Four Hidden Layers of the Central Channel).
Stages of Internal Light Activation.
Learning to Perceive the Spiritual Beings active within Vibrations, and the Vibrations emanating from Invisible Spiritual Influences.
How Vibrational Radiesthesia can Powerfully Support Vibrational and Spiritual Development.
Forgotten Initiation Methods of Activating and Anchoring the Pillar of Light: Literally connecting Heaven and Earth.
Stones & Methods which create Upward or Downward Energy Movements in the Human Body.
Spirit ("Shen") Tonics based on Herbs or Minerals.
Summary of Essential Vibrational Applications of Stones and Gems.
Daoist Secrets of Spiritual Development: Becoming a "True Immortal" and avoiding becoming a "Ghost Immortal".
What Chinese Herbal "Dragon Bone" really Is, and Why it Works.
The Natural Substance used by Daoists to Correct the Potentially Deadly "Counterlow of Chi".
The Herbal Clearing of "Ghosts" from the Human Energy Field in Daoist Medicine.
What Wilhelm Reich's "Orgone" really is: Deeper Aspects of the Four Ethers.
Why the "Creative Ether" is so Difficult to Access by Most Human Beings Today.
One of the Deepest Rosicrucian Mysteries: The "Fifth Ether" and How it is Created by Advanced Human Beings.
How the "Bodhisattva Vow" Relates to a Natural Stage of Higher Spiritual Development: Perceiving the Energy, Emotions, and Thoughts of entire Large Groups of Human Beings.
The Importance of Seeing Our Core Weaknesses and "Psychic Fault Lines" where We can Literally be Broken Apart (and How We Try to Distract Ourselves from Seeing These Fault Lines).
The Most Important Spiritual Practice: Why It is So Essential, and How to Perform It.
The Core Principles behind Consciously Pushing Toxic Energies Out of the Body.
Recognizing the "Role" which People in Our Life have Cast Us Into — and How We Do the Same to the People around Us.
Tuition: $350 for 1 year of unlimited online access.
Expand Your Awareness into Direct Perception of Spiritual Realities.
Spiritual Science Trainings are Now Available Online.
Uniting Spiritual & Vibrational Practices
for Accelerated Clearing and Core Energy Activation
With Dr. Robert J. Gilbert